While the history of the Muscat family of grapes dates back thousands of years, wine drinkers can be forgiven for thinking of "Moscato" as a relatively new wine.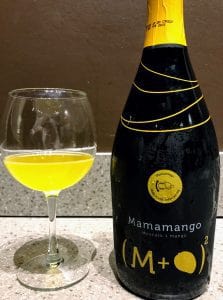 With over 200 members, Jancis Robinson and her co-authors note in Wine Grapes that the Persians and ancient Egyptians may have been cultivating some Muscat varieties as early as 3000 BC.
Ancient Moscato
Greek and Roman writers like Pliny the Elder and Columella described vines (Anathelicon Moschaton and Apianae) that could've been Muscat. The authors noted that the grapes would attract bees (apis) to the vineyard. According to legend, Cleopatra's favorite wine was the Muscat of Alexandria grape variety from Greece.
Muscat Blanc à Petits Grains is likely the oldest variety of Muscat. Over the course of the Middle Ages it spread from the Greek islands throughout Europe. Here it picked up numerous synonyms such as Muscatel (Spain), Muscateller (Germany), Sárga Muskotály (Hungary) and Moscato Bianco (Italy). In the New World, Muscat was responsible for the legendary 18th and 19th century dessert wines of Constantia in South Africa. Italian immigrants brought Muscat Canelli from Piedmont to the United States sometime in the 19th century.
Yet despite this long history, not many people outside of the cafes of Europe paid much attention to the variety until the early 21st century when rappers and hip-hop artists embraced the sweet, easy drinking style of low alcohol Moscato. By 2017, more than 27 million bottles of Moscato were being cranked out of Italy with 80% of it sent to the United States to be consumed by mostly millennial wine drinkers.
In the US, growers rushed to increase their own plantings of Muscat Canelli/Moscato to compete with the Italian wave as new brands constantly hit the market.
What's old was new again.
Oh but could Cleopatra have ever imagined anything like Mamamango?
The Geekery
Made by Arione Vini, Mamamango is a non-vintage blend of 95% Moscato Bianco grapes sourced from the communes of Castiglione Tinella in the province of Cuneo and Canelli in the province of Asti in the Piedmont region of northwest Italy. However, the wine does not qualify for any DOC or DOCG designation like other Moscato wines because of the addition of 5% mango puree of unknown origin.
For fruit-based wines like Sangria from Spain and Portugal, European laws mandate that both the wine and fruit additives must be from the same country of origin. However, the laws are not clear if other "aromatized wine-based drinks" like Mamamango need to follow the same guidelines. Mangoes do grow in Sicily and southern Italy, but most European mangoes are sourced from Spain. Unfortunately the Mamamango website is very vague on details–in contrast to Canella which makes a Bellini sparkling cocktail from peach juice that they note is source from the Veneto and Romagna.
At around 65 grams of sugar per bottle, it certainly has a fair amount of sweetness and calories though it is only 6% alcohol. However, from the mango puree, one 5oz serving will give you nearly a third of your daily vitamin C requirements.
A little fizzy but not vegan-friendly
According to the website Barnivore, Mamamango uses animal based gelatins in the winemaking as a filtering agent to make the wine stable so Mamamango is not "vegan-friendly".
Like many Moscatos, the wine is lightly sparkling in a frizzante-style and while, again, Arione is vague on details it is likely the wine is produced via tank fermentation with the natural carbon dioxide produced during the wine's brief fermentation being trapped and bottled with the wine.
More fully sparkling spumante-style wines like Prosecco will have over 3 atmospheres of pressure. This a little more than a typical car tire. In Champagne, the wines can get up to 5-6 atmospheres. But frizzante wines like Mamamango will have only slight effervesce and pressure in the 1 to 2 atmosphere range.
The Wine
Mid-intensity nose. It really does smell like mangoes but you'll hard pressed to pick up anything else. Maybe a smidgen of pineapple around the edges.
The strong mango notes carry through to the palate. The mouthfeel is smooth and creamy and surprisingly well-balanced. With more sugar than doux Champagne (and far less bubbles and carbonic acid to balance), I was expecting this to be more noticeably sweeter. Tasting the wine brings a tangy tickle on the tip of the tongue that suggest acidification. The winemaker probably needed to use a fair amount of tartaric acid to offset all that sugar.
The short finish ends on the mango fruitiness.
The Verdict
I try my best to approach new wine trends (like aging wine in whiskey barrels or blending with cold brew coffee) with an open mind but I must confess that I was expecting Mamamango to be sickly sweet.
But it honestly wasn't that bad. While it's not something that I would drink at home, I could enjoy a glass at a restaurant for brunch. It struck me essentially as a hipster's mimosa–or at least the ready made "Hamburger Helper" version of one. It obviously needed a fair amount of manipulation and tweaking in the winery to get the recipe right. No one should buy this wine expecting a natural product.
Though tasting this wine made me wonder—why not make your own Mamamango?  All you would need is fresh mangoes or even mango puree that you can get from the store.
Compared to a bottle of Mamamango costing around $12-14, you can could buy a 15 oz bottle of Naked Juice Mighty Mango for around $3 and have enough mango goodness to make 12 bottles worth of Mamamango.
Put a quarter oz splash of the mango juice in the bottom of your glass. Then pour your favorite sparkler–Moscato, Prosecco, Cava–over it and boom! Homemade Mamamango that is fresher, cheaper, better tasting and with a heck of a lot less sugar and additives.
Now that is something that Cleopatra would've Instagram'd.
Subscribe to Spitbucket