I'm very excited to have been asked by Robert Joseph, aka the Wine Thinker, and Polly Hammond of 5forests to join them on their April 20th Real Business of Wine panel talking about wine consumers. While I'll be there to share some insights on Millennial buyers, the event is going to cover a lot of ground.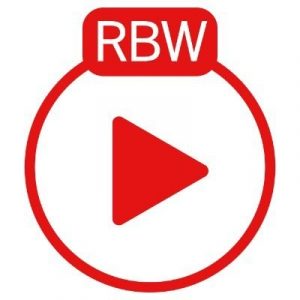 "Join us for this very special session in collaboration with ARENI Global, as we explore the changing face of the modern wine consumer. Millennials, Boomers: does it matter? Technophobes, Social media natives: what does it mean for communications? Wine shops, DTC: what does the future look like?"
The panel will start on Zoom at 18:00 BST (1 pm EST, 10 am PST). You can get the link by registering on the RBW site.
About #RealBizWine
Joseph and Hammond launched RBW earlier this year to bring wine professionals from across the globe together to talk about today's hot topics. In a little over a month, they've broadcasted over a dozen episodes covering issues as diverse as biodynamics and natural wines to excelling at eCommerce, wine writing and working remotely from home.
Along the way, they've featured a literal Who's Who of authoritative voices in wine such as Jancis Robinson, Jane Anson, Isabelle Legeron, Felicity Carter, Laura Catena, Rebecca Hopkins, Ronan Rayburn, Joe Fattorini, Monty Waldin, Eric Asimov, Tim Atkin, Elaine Chukan Brown, Alice Feiring, Paul Mabray, Jasper Morris, Ray Isle, Erica Duecy and DLynn Proctor.
But, hey, I'm just going to do my best to hold my head above water while talking about a topic that I'm passionate about. Beyond being a Millennial myself, over my 15+ years of retail experience (most of it in the wine industry), I've seen how the old playbook doesn't always work with my cohorts. However, we're far from monolithic with the oldest of my generation starting to hit their 40s while the youngest is still in college.
On this blog, I've written about Millennials a lot. These articles have been some of the most searched for and shared pieces I've produced.
Is the Wine Industry boring Millennials to (its) death?
The Wine Industry's Millennial Strawman
Millennial Math — Where's the value in wine?
The Wine Industry's Reckoning With Millennials
Napa Valley — Boomer or Bust?
Under the (Social Media) Influence
The Real Influencers of the Wine World
Adapt or Perish — The Wine Industry's Reckoning With Technology
The Lost Storytelling of Wine
Wine Above Replacement (WAR) — Hard Seltzer
How Can Wineries Use Instagram Better?
Why Do Winery Instagram Feeds Suck So Much?
Fake Wine and Real Boobs
However, more than participating, what I'm most looking forward to are the new insights.
One of the great things about the Real Business of Wine format is that it's interactive with the hosts, Joseph & Hammond, frequently bringing in folks from the audience to ask questions and share their experiences. (Check out of one my favorite episodes below on Wine Tourism as an example.) It truly does become a global conversation that I'm thrilled to be a part of.
However, because of its popularity and bandwidth issues, they have to limit the audience to around 100 people. This is why they encourage registration via email to secure your place. So if you want to take in the panel live, definitely sign up!
But don't worry if you miss the 100 person cut-off, the episode will be on The Real Business of Wine YouTube channel with clips posted on the @realbizwine Twitter feed.
Subscribe to Spitbucket