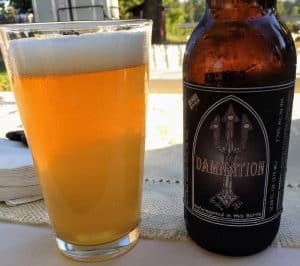 The Spirits Business is blaring the headline that "US alcohol consumption declines for second year".
Yikes!
Well not so much. Digging a little deeper beyond the headline, The Spirit Business notes that the IWSR report attributes the 0.2% drop in alcohol consumption to a 0.5% decline in beer sales which represents 79% of the alcohol market in the US.
If you look at wine and spirits, we're actually seeing positive growth of 1.3% and 2.3% respectively.
Phew!
Or is it?
There is clearly something going on with the decline of beer consumption with the mega-Goliaths of the industry like Constellation Brands and AB InBev struggling. Though while people may not be drinking as much Corona and Bud Light, the craft beer market is still seeing steady growth. Likewise, the cider industry has also been seeing positive numbers.
Could it be that more Americans are following the adage of "drink less, but better"?
Perhaps.
Instead of the light lagers of macrobrews, it seems that
Americans drinkers are moving towards IPAs and seasonal beers
that often have higher alcohol %. These tend not be brews that you can guzzle down a six-pack or do keg stand with. Indeed, part of the appeal of craft beers is that you can sit down and actually geek out over them, taking time to savor the experience.
And, of course, we know how Millennials are all about those experiences.
Plus with the growth in hard alcohol and cocktails, it is very likely that rather than ditching alcohol, Americans are simply trying to get more out of their drinking than just getting their buzz on.
I would say to my friends in the beverage industry not to fret about the headlines touting a decline in consumption. Americans are drinking plenty.
Drynuary be damned.
Subscribe to Spitbucket