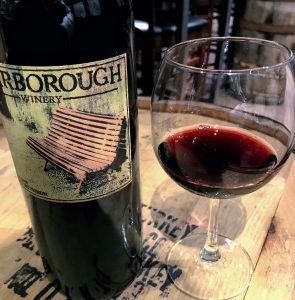 A few quick thoughts on the 2014 Scarborough Stand Alone Cabernet Sauvignon.
The Geekery
The winery was founded in 2004 by Napa Valley winemaker Travis Scarborough. A native of St. Helena, after graduating from Sonoma State and studying at UC-Davis, Scarborough worked at Viader before moving to Seattle in 2002.
The 2014 Stand Alone is 100% Cabernet Sauvignon sourced from Inland Desert located on the Roza Slope of the Rattlesnake Hills AVA and Wallula Vineyard (now known as The Benches) overlooking the Wallula Gap in the Horse Heavens Hills AVA. Both vineyards are sustainably farmed.
The "Stand Alone" series is produced only in what Scarborough deems as the "best years" in Washington. Andy Perdue of The Seattle Times described 2014 in Washington as "record-setting — warm, early and abundant."
The Cabernet Sauvignon was aged for 26 months, including 6 months in 100% new oak barrels. Only 47 cases were made.
The Wine
Medium-minus intensity. Some red fruit and a little spice that is undefined. Also getting some tomato leaf.
On the palate, that tomato leaf greenness carries through as does the red fruit which becomes more defined as raspberry, currants and cherries. The spice is still present but still undefined. Medium-plus acidity and high tannins give a lot of structure to this wine but, with the greenness, contributes to it feeling a little edgy.
The Verdict
This wine unfortunately is adding to the mystery of the 2014 vintage that I encountered at the Walla Walla tasting last month–even though this wine wasn't sourced at all from a Walla Walla vineyard. I've had numerous 2014s that I've liked but the odd occasional occurrences of green notes in what was otherwise a spectacular vintage is still baffling.
At $50-55, this is a big, structured Cab that is a bit Old World in style. While the structure and tightness will mellow as it develops, those green notes will not leave. If you're not as sensitive as I am to these notes, you can find some charm in this wine after a few years of mellowing.
Subscribe to Spitbucket