Note: The wines reviewed in this article were samples from the 2019 Wine Media Conference post-conference tour of Mudgee.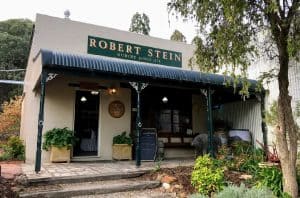 Just after Thanksgiving in the US, Roger Morris wrote a firebrand piece on Meininger's Wine Business, challenging the sacred status of Riesling among sommeliers.
Reading the article, you would think that blaming consumer ignorance and the myth that "all Rieslings are sweet" was just a scapegoat. The real culprit for why consumers don't adore Rieslings is the grape itself. It's too precocious in aromatics and flavors with its worst sin, Morris argues, being that Riesling just isn't very food-friendly.
For my palate, and I expect many if not most wine drinkers, Riesling is too often the precocious child whose parents think he is darling while the rest of us are edging toward the door. Its flavours and aromas, we doubters believe, clash with food. — Roger Morris, "The real reason consumers reject Riesling", November 28th, 2019.
What.
The.
Fuck???
There have been many articles written about the challenges of selling Riesling. But this is probably the first time that a wine writer has picked "Riesling is not food-friendly" as their hot-take hill to die on.
Alanis, isn't it ironic?
Don't you think? That the one saving grace that has helped Riesling lumber out of it's Liebfraumilch and sweet Johannisberg shadows has been its affinity for food. As early as 1988, Dan Berger was describing in the LA Times this growing epiphany among wine lovers.
The other day, John and Janet Trefethen of the Napa Valley winery that bears their name staged a cook-off to see which foods best went with their dry Riesling, which annually is one of the most attractive in the state. The winner, a Far East-leaning chicken dumpling sort of concoction, won by only a shade over six other excellent matches.

The point was thus made: The classic Johannisberg Riesling grape variety, when made into a relatively or completely dry wine, produces a beverage of incomparable quality that does, surprising as it may seem to some people, go with food. — Dan Berger, "What's Wrong With Riesling? Nothing That a Little Information Won't Fix", September 15th, 1988
And even today, when you Google "Most Food Friendly Wine," nearly every publication worth their salt will feature Riesling high on their list.
But maybe they're all wrong and the salt they're worth is more Morton's table rather than fleur de sel. Could Roger Morris be right and everyone else is just "barking up the wrong grapevine" about Riesling?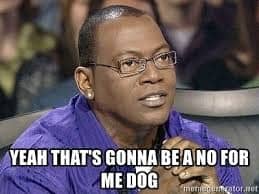 Of course, everyone is entitled to their opinion.
Though here, in favor of full disclosure, I should note that I've quite publically disagreed with other articles that Roger Morris has done in the past.
But I don't doubt Morris' sincerity when he laments how often he wishes he'd ordered something else when pairing Riesling with food. Admittedly, though, I do wonder what in the world he's eating. There are so many amazing cuisines in the world–Asian, Indian, Soul Food, Caribbean, Hispanic, etc.–that are bursting with "precocious" flavors that need a similarly precocious counterpart.
Yes, Riesling will most definitely overwhelm and clash with grilled cheese. But duck breast with red Thai curry and sticky jasmine rice? The thought of pairing that with ANY of the Rieslings I'm going to talk about below makes my mouth water.
Which brings me to my proposal to convert a Riesling skeptic into a Riesling saveur.
Send Roger Morris to Mudgee.
For those of you who are thinking, "What the heck is Mudgee?" Don't despair. That's a frequent thought of wine lovers when it comes to this thoroughly under-the-radar gem in the New South Wales region of Australia.
While most folks justifiably know about the Hunter Valley when they think of New South Wales, it is well worth taking the 4-hour trek west from the Hunter over the Blue Mountains to experience the delicious combination of food, wine and hospitality in Mudgee.
Full disclosure part III: While the food and wine as well as travel to Mudgee from the Hunter were sponsored by Visit Mudgee Region as part of the Wine Media Conference, the wife and I paid for our own travel to Australia and hotel accommodations.
But we fell in love with the region and are already planning a return trip with friends. Heck, my wife was checking out real estate prices before we left. Because now, apparently, Mudgee is high on her list of places to retire to. The last trip that got her googling land prices was St. Emilion in Bordeaux. The wine, food and people of Mudgee impressed us that much. (And it's WAY cheaper than St. Emilion too :P)
However, I'm not a Food or Travel blogger so this really won't be a food or travel piece.
It's just not my personal style. Instead, I'll be linking to a few of my blogger friends who can give you a little more feel of Mudgee. All of their sites and IGs are well worth following.
But I will highlight 3 Mudgee cellar doors that I think would give Roger Morris some food for thought about Riesling.
This is the show stopper and should be on the bucket list for any food and wine lover. But it's a particular must-stop for Riesling fans (& skeptics) because of winemaker Jacob Stein's passion for the grape. He makes 3 Rieslings (dry, half-dry and reserve) sourced from both his family's 40+-year-old estate vines and other historic vineyards in Mudgee like the Miramar vineyard.
His Rieslings go for more of an Alsatian-style with a rich-mouth-filling texture that is exceptionally well-balanced by zippy acidity. Despite being a warm region, Mudgee's altitude with vineyards going up to 1100m (3600 ft) above sea level encourages a sharp drop in temperatures at night. This maintains acidity and freshness of fruit flavor that you see throughout Mudgee's wines.
Sharon Parsons of SpaWineFood posted a great rundown with pics of our group's lunch at Robert Stein's on-site restaurant, Pipeclay Pumphouse.
I got a chance to try the 2019 Dry and 2018 Half-Dry Rieslings with several courses prepared by Jacob Stein's brother-in-law, chef Andy Crestani.
The Dry Riesling was my favorite with it going particularly well with the scallop boudin blanc and truffled pea. Oh, and the house-made pork rillette with this Riesling was to die for! The added weight of the residual sugar gave the Half-Dry Riesling enough body to hold up to the kangaroo tartare and sweet potato. Yes, I ate kangaroo and it was surprisingly tasty. But that could be because it was made really well and had a great wine pairing partner.
I'm not a mussels person, but both my wife and Diane Letulle of WineDineGo were fans of the Half-Dry Riesling pairing with those.
Will Gilbert, a 6th generation winemaker, made some of the most exciting wines that I tasted on the entire trip. Expect to see a future post with me raving about more of their wines. But for now, I want to highlight how delicious Gilbert's 2015 & 2010 Eden Valley Rieslings were paired with locally sourced charcuterie and cheeses made by High Valley Cheese Company in Mudgee. The brie, in particular, was melt-in-your-mouth luscious. The high acidity of both Rieslings served as a nice contrast to the heaviness of the cheese.
The choice of Eden Valley as the source for their Rieslings was very deliberate.
Will's great great great grandfather, Joseph Gilbert, pioneered Riesling in Eden Valley and founded the iconic winery Pewsey Vale Estate.
A sub-region of the Barossa zone in South Australia, the Eden Valley is another region that defies expectations when it comes to producing intensely vibrant Riesling. However, while cooler than neighboring Barossa Valley, these Rieslings still shows ample weight with ripe lime and a generous mouthfeel. With only a smidgen of residual sugar–that I doubt the average wine consumer would notice–both the 2015 & 2010 had mouthwatering acidity.
2010 tasted distinctly drier and was starting to develop some of the petrol notes, which are, understandably, controversial. While I'm firmly in the "I love it!" camp, I accept that petrol in wine is a lot like Brett (A Spice of Brett). So I don't blame folks like Roger Morris if that's a bit too much.
Sharon Parsons of SpaWineFood, again, has another lovely write-up about our evening at Gilbert along with several of Will Gilbert's other outstanding wines.
The Mudgee region takes its name from the local aboriginal word Moothi which means "nestled in the hills." You get a sense of what the original Wiradjuri were talking about when you take in the gorgeous views at the family estate of Jess Chrcek and her husband, Jay. Like most cellar doors in Mudgee, Moothi Estate provides snacking platters of locally sourced meats, cheese and produce that folks can pair with wines while soaking up the sights.
Steve Noel of Children of the Grape has a few photos of those sights on his Instagram and write-up about our tour of Mudgee.
The 2019 Mudgee Riesling, again, stood out from the pack. But this was quite different compared to its peers. It would undoubtedly challenge Roger Morris' sentiment that Rieslings are "too fragrant" and that "…if someone were wearing Eau de Riesling as cologne or perfume to a wine tasting, we would send them to the washroom to hose off before taking a seat."
When the Moothi Riesling was poured, at first I didn't hear what it was.
Smelling it, my thoughts originally went towards Italian whites. Maybe something like a Soave?
The aromas were undoubtedly pleasant, a mix of peach and citrus zest. But they were distinctly on the medium to medium-plus side of the intensity scale rather than the high octane aromatics of Riesling.
However, the palate was all-Riesling. Mouth-watering acidity that made the flavors of aged cheeses and salume do the tango on your tongue.
I would gladly enjoy savoring the sights of Mudgee on the patio with a platter and "Eau de Moothi Riesling."
And I think after a thoroughly memorable experience to the Mudgee region, Roger Morris would too.
Subscribe to Spitbucket