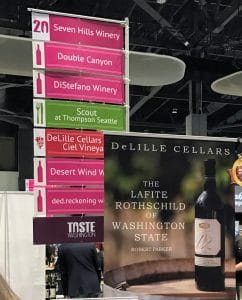 The 2018 Taste Washington Event is nearing so I thought I would do a throwback post to some of the gems from last year's Grand Tasting. I'll also share my thoughts on if the cost of the tickets are worth it and tips on how to get the most out of your experience.
The Background
Taste Washington is the largest event in the state highlighting the food and wine of Washington. Now in its 21st year, the event will feature over 225 wineries and 65 restaurants as well as seminars and culinary exhibitions. It looks like VIP tickets are sold out at this point so the 2 Day Pass for General Admission (2-5:30pm) to the Taste Washington Grand Tasting is $145 while individual days are $95 a piece.
In addition to the Grand Tasting that will be Saturday & Sunday, March 24-25 from 1pm(VIP)/2pm-5:30pm at Century Link Field, Taste Washington will also feature:
Red & White Party at AQUA by El Gaucho–Thursday, March 22nd 7-10pm ($175)
Dinner and tasting featuring 91+ rated wines from àMaurice Cellars, Lauren Ashton Cellars, Fidélitas Wines, Leonetti Cellar, Guardian Cellars, Obelisco Estate Winery, L'Ecole No 41, Quilceda Creek, Passing Time Winery, Doubleback, Woodward Canyon Winery and more.
Taste Washington on the Farm–Friday, March 23rd 10am-3pm ($85-185)
Three different farm to table experiences with lunch and farm tours that people can choose from places like Center for Urban Horticulture in Seattle, Heyday Farm on Bainbridge Island and Finnriver Farm & Cidery in Chimacum, WA with featured wineries such as Matthews, Rolling Bay and Doubleback.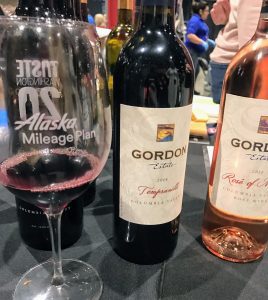 The New Vintage at Fisher Pavillon–Friday, March 23rd 7-10pm ($80)
Small bites by celebrity chefs, a Rosé Lounge, live music and dancing featuring the wines of Alexandria Nicole Cellars, Boudreaux Cellars, Browne Family Vineyards, DeLille Cellars, Hedges Family Estate, Mullan Road Cellars, Sinclair Estate Vineyards, TruthTeller Winery and more.
Taste and Savor Tour of Pike Place Market –Saturday, March 24th 9am ($80)
An early morning food tour through the historic Pike Place Market operated in conjunction with Savor Seattle.
Wine Seminars at Four Seasons Hotel Seattle Saturday & Sunday, March 24-25 10:30 to 12pm ($45-85)
Six seminars featuring writers, winemakers, growers, educators as well as Master Sommeliers (Chris Tanghe, Rebecca Fineman, Jackson Rohrbaugh, Greg Harrington) and Masters of Wine (Bob Betz, Mary Ewing-Mulligan) covering a variety of topics from blind tasting, single vineyard Syrahs, Celilo Vineyard in the Columbia Gorge, Washington vs the World and more.
Each seminar features a tasting of 6 to 12 wines from producers like Savage Grace, Andrew Will, Gorman's Ashan Cellars, Avennia and Two Vintners as well as non-Washington comparative tastings from Mollydooker, Lynch-Bages, Joseph Phelps' Insignia, Duckhorn and Glaetzer Wines' Amon-Ra.
Sunday Brunch at Quality Athletics — Sunday, March 25th 10am-12:30pm ($75)
Music and two celebrities chefs host a brunch featuring bloody mary's and brunch cocktails.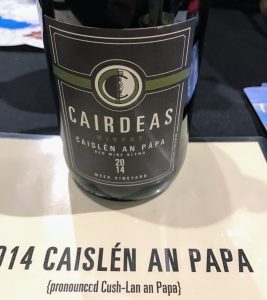 My Top 5 Wines from the 2017 Grand Tasting
Even with some hard core dedication, and using the extra hour VIP ticket, I was able to hit, at most, around 60 of the 600+ wines available for tasting. This is why trying to minimize the stress of the crowds and maximize the experience (see my tips below) is so important. You're paying a decent chunk of change to attend the Grand Tasting and you want to leave the event with some great memories and new wine discoveries.
Still, out of those 60 or so wines, I tasted a lot of great juice. Here are five wines from last year's tasting that I thoroughly enjoyed.
Aquilini 2014 Red Mountain blend — Cabernet Sauvignon and Merlot blend made by Napa Valley rockstar Philippe Melka. I most certainly did not spit this one out. It was the run away Wine of the Event for me and got me to sign up for their mailing list. Tremendous structure, velvety fruit, fresh acidity and long finish. I would put this toe to toe with virtually any $100+ Napa wine. Unfortunately they don't look to be pouring at this year's event.
Cairdeas Winery 2014 Caislén an Pápa–a Chateauneuf du Pape style blend from Meek Vineyard in the Yakima Valley. Beautiful balance of rich fruit and savory, spicy complexity. They will be pouring the 2015 vintage of this wine at this year's event.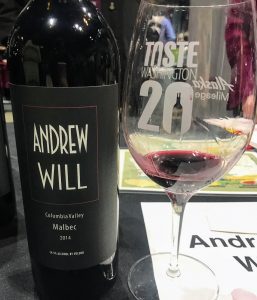 Andrew Will 2014 Malbec — a known winery but you hardly ever see a varietal Malbec from them and this was scrumptious! Reminded me of a spicy Cabernet Franc. It doesn't look like they will be pouring a Malbec this year though.
Cloudlift Cellars 2015 Lucy rosé of Cabernet Franc — In my tip section below I talk about making a point to periodically refresh your palate with bubbles, dry Rieslings and rosés. There are so many delicious reds that will wear you down and start tasting the same if you don't give your palate a frequent jolt of crispness and acidity. It was this strategy that led me to discovering this beautiful rosé. Gorgeous nose and lively fruit. Best rosé at the event. Unfortunately, it doesn't look they will be pouring a rosé this year. Update: In the comments below, Tom Stangeland of Cloudlift Cellars note that he will be pouring the new vintage of Lucy.
W.T. Vintners 2013 Les Collines Syrah — Seeing that Jeff Lindsay-Thorsen of W.T. Vintners was going to be on the panel of the Washington vs the World Sunday Seminar, with his Boushey Vineyard Rhone blend being poured, pretty much sold me on attending that event. This Les Collines Syrah was spectacular and demonstrated everything that is knee-bendingly delicious about Washington Syrah–beautiful balance of rich yet mouthwatering fruit, high intensity and inviting aromatics with a long memorable finish. Looks like they will be pouring the 2014 vintage of this wine.
Is it Worth it?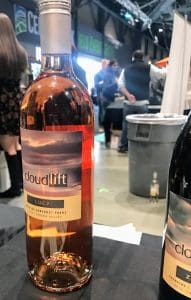 General Admission, yes. VIP upcharge, no.
While I can't speak for the seminars and other events, I've gone to the Grand Tasting six times and each time I had a blast attending. If it wasn't for some scheduling conflicts, I would be attending the Grand Tasting again this year but, instead, I'm going to attend one of the seminars and the New Vintage party to see how those are.
The extensive list of wineries and restaurants that you can experience in one setting is a wine geek and foodie's dream. But that said, it can be very frustrating with how crowded it quickly gets. I've sprung for the VIP (which was $210 for the 2-day pass/$165 per day) and even that first hour got aggravatingly crowded about 20 minutes in. The VIP is really not worth the extra $70–especially when you can get the two day General Admission pass ($145) for less than a single day VIP admission ($165).
Even the $95 for a single day General Admission which gives you 3 and half hours of the Grand Tasting is still a good deal with everything that you have a chance to taste and experience–especially if you follow some of my tips below.
Grand Tasting Tips
1.) Uber/Lyft or find a hotel close by. Believe me, even if you are extremely diligent about spitting (which is hard with the people crowding the tables and blocking the spit buckets) you will much prefer having someone else do the driving or walking back to your hotel after the tasting. For the spitters, bringing along a red solo cup is also not a bad idea.
2.) No wine is worth waiting in line for! Seriously, there are so many great wineries and new wines waiting to be discovered that it is pointless to wait around a crowded table to get a pour. You only have around 3-4 hours and you will find yourself getting irritated at the crowds. Tables like DeLille, Col Solare, Mark Ryan, Figgins, K Vintners, Long Shadows, Pepper Bridge, Upchurch and the like always draw crowds–and they certainly are outstanding wines–but they're not worth stressing over.
Periodically swing by and check the table but if its crowded, go somewhere else. Ditto with the food–which is why I've never bothered with the AQUA by El Gaucho oyster bar. There is always going to be some table, somewhere that doesn't have a line. Check them out and you may end up discovering your new favorite wine or restaurant to try. The Aquilini I mentioned above as my Wine of the Event was just this scenario. No one was at this table and it was probably the best damn wine being poured.
3.) Along those lines above, make it a point to visit wineries you've never heard of. With more than 900 wineries, even the 200+ at Taste Washington is only a tiny slice of what the state has to offer. Sure, you have your favorites but they're your favorites because you've already had them. Why spend $95 to $200+ to taste them again? When I attend, I aim for a 1 to 2 ratio–for every 1 known winery I taste at, I visit the tables of 2 new ones.
4.) Visit the sparkling wine producers periodically to help refresh your palate. This year Karma Vineyards, Townshend Cellar, Treveri Cellars, Domaine Ste. Michelle and maybe Patterson Cellars will be pouring bubbles. Aim to visit one of these every 45 minutes or so to wake up your palate and keep it from getting fatigued. Likewise, producers of dry Rieslings and rosé are also great tables to visit frequently. A few names I spot from the winery list that look to be pouring these kinds of wines include Ancestry Cellars, Randolph Cellars, WIT Cellars, Balboa Winery, Locus Wines, Tunnel Hill Winery and Gard Vintners.
5.) Check out the featured vineyards and AVA tables. These tables are rarely crowded and offer fantastic opportunities to geek out and compare different wines made from similar terroirs.
6.) Enjoy the food! Yes, as wine geeks it's tempting to think of the wine as always the star of the show but, truthfully, most years I feel like the food was the best part of the entire experience. It's very fun to hit up a food table, grab some tasty bite and see what random, nearby wine table has a wine that may pair well with it. I can't count how many amazing discoveries of food & wine pairing bliss I've encountered with this method. It truly completes the package of the Taste Washington Grand Tasting experience. Plus the food helps quite a bit with dealing with the alcohol.
Most importantly, have fun and stay safe!
Subscribe to Spitbucket